Products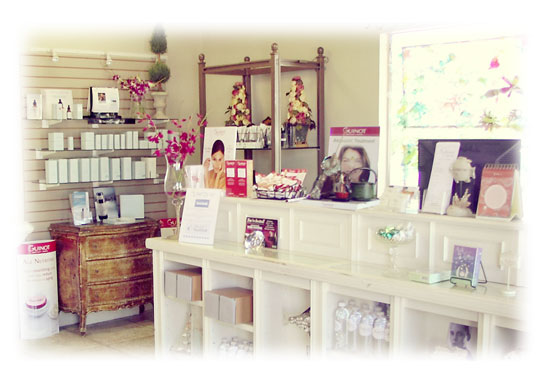 A renowned Paris based skincare company which offers an extensive line of botanically formulated products for all skin types.

Backed by Duke University, SkinCeuticals offers the latest in stabalized, bioavailable Vitamin C serums and patented true broad spectrum sunblocks.

A Southern California based company which uses natural enzymes as the base for regenerating the skin.

Uses biochemically compatible products containing a unique blend of alpha hydroxy acids (AHA's), and antioxidant nutrients all in an aloe vera base.
Our Make-Up line is known for spotting color trends before they happen. Throughout the year, we continually launch new colors and products to keep your look exciting; timeless classics as well as those which reflect the latest fashion trends.